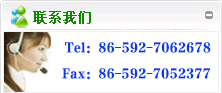 Tel:
86-592-7062678
Fax:
86-592-7052377
E-mail:
xmruifeng888@163.com
Address:
No.688 Xinxu Road, Xinxu Town, Xiang-an District, Xiamen, China




Ruifeng noodle Xiamen was founded in April 2005 is a joint venture with registered capital of RMB 25 million.
Ruifeng noodle Co., Ltd. is located in Xiamen, Xiamen, on the Zhaicun Xinxu Xiang'an District, located in New Road with convenient transportation, elegant environment. The total land area of 40,186.25 square, building land area of 34,497.11 square meters, total construction area of 17,590.436 square, now a three-story frame factory building area of 14,863.746 square, complex building an area of 2726.69 square. Into four production lines are expected to need 600 employees, annual production and...